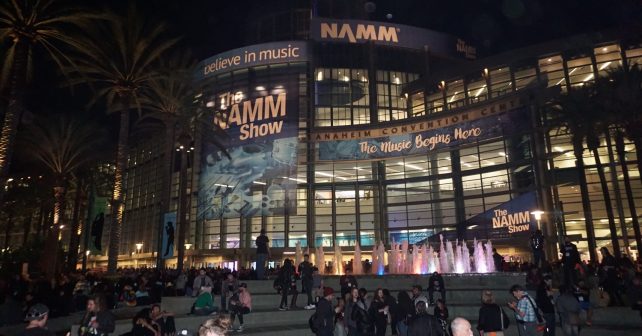 Attending NAMM from a pannist's perspective. 
This year's NAMM Show (National Association of Musical Merchants) saw hundreds of thousands of people pack the Anaheim Convention Center in its 116th year of existence. People and companies from every level of musical thought discussed and showcased product, hoping to make deals and push the possibilities of music forward into another year.
Among those in attendance representing the steelpan community were notable pannists and educators that include Chris Wabich, Dr. Dave Gerhart, Tracy Thornton of Pan Rocks, Johann Chuckaree of Indigisounds and Phase II Pan Groove, and Jonathan Scales of the Jonathan Scales Fourchestra.
"When I'm writing music I don't think it's my job to think about the state of steelpan. It's my job to think about my music and my abilities," said Jonathan Scales of the Jonathan Scales Fourchestra. "If it does something to help with steelpan then that's great. But I don't go into it thinking about anything other than the music. Whatever the end result of it is what it is. In the beginning, when I started doing it, I didn't even know it was different until someone told me."
Looking to showcase products he helped develop, Chris Wabich was on-hand at the Turkish cymbals booth to discuss his new travel series. "The cymbals are made into smaller sizes that you can fit in a backpack or under your seat. They're versatile for any situation," he said. The cymbals include a 16-inch flat crash ride with two rivets that offers plenty of color and dimension and a 17-inch medium crash that is very controlled with both cymbals decaying at the same time. The 13-inch hi-hats are thicker than normal but crisp and not heavy, but you can stick rock out on them, according to Wabich. "They're great for the studio because they are clean and don't overwhelm the drum set. The harmonics are dampened," Wabich said. "The crash is good for steel band applications. It's high but not whistling. It sits in the upper mids and is a good accent cymbal."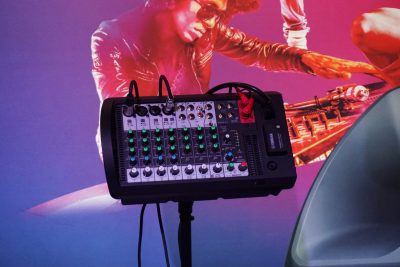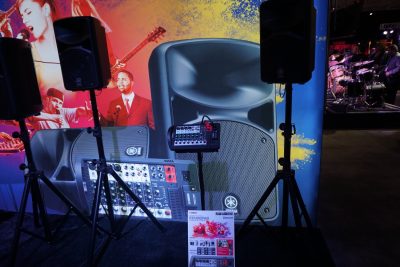 For those who use sound systems, either for full steelbands or for independent pan players using backing tracks, the Yamaha STAGEPAS 400BT and 600 BT offer a simple solution to those who aren't experts with live sound equipment. Each is equipped with 8 and 10 channels, respectively, offering Bluetooth compatibility with your smart device, making it easy to play backing tracks without the need for a cable. The system puts out 600 W with a powered mixer, master EQ control and phantom power to boost a microphone without taking up one of the inputs. The 400BT is sold at $699.99 and the 600BT at $899.99.
Steelpan and percussion sample library maker Indigisounds has expanded its offerings this year to include Tassa and Chutney samples. The traditional Indian and West Indian percussion styles are offered in a start pack for $89.99. Other samples are sold separately for similar price rangers and include Soca, Laventille Rhythm Section and Steelpan Samples.
The NAMM Show continues to be a valuable resource for all musicians due to the number of new innovations coming out year after year.