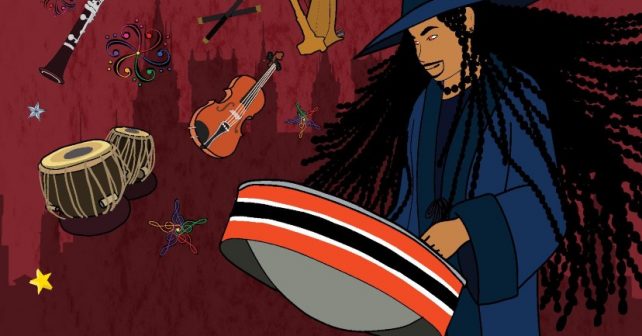 On Friday, November 18, Liam Teague, head of steelpan studies and professor of music, will present his faculty recital at the Northern Illinois University (NIU) School of Music Recital Hall at 6:30pm (CST). The event will be available online via live stream at www.niu.edu/music.
The recital will feature new compositions for steelpan and compositions by Robert Chappell, Jan Bach, David Gordon, Riikka Talvatie and Lord Kitchener. Featured artists will include Robert Chappell on tabla, Mathias Tacke on violin, Greg Barret on clarinet, and Faye Seeman on harp.
Considered by many to be "The Paganini of the Steelpan," Teague has received many awards in his homeland of Trinidad and Tobago, including the Humming Bird Award (Silver) for "loyal and devoted service", the Ansa McAl Caribbean Awards for Excellence, and won of a number of notable competitions such as the Trinidad and Tobago National Steelband Festival Solo Championship and the Saint Louis Symphony Volunteers Association Young Artiste Competition.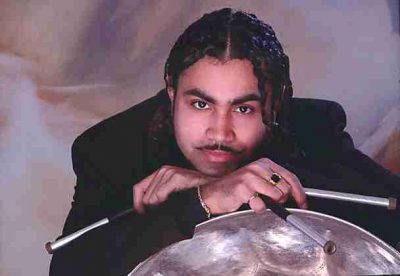 Teague has collaborated with such prominent musicians as Paquito D'Rivera, Dave Samuels, Zakir Hussain, and Evelyn Glennie. As a performer and clinician, Teague has given presentations at several Percussive Arts Society International Conventions (PASIC) and at many educational institutions throughout the world.
Teague has served as musical arranger of the TCL Group Skiffle Bunch Steel Orchestra, Starlift Steel Orchestra, for Panorama, the most prestigious steelband competition in the world. He is now the arranger for PCS  Nitrogen Silver Stars Steel Orchestra.
To date, Teague has recorded eight compact discs, including Hands Like Lightning (1993), For Lack of BetterWords (2002), Panoramic: Rhythm Through an Unobstructed View (2005) and Open Window (2010).