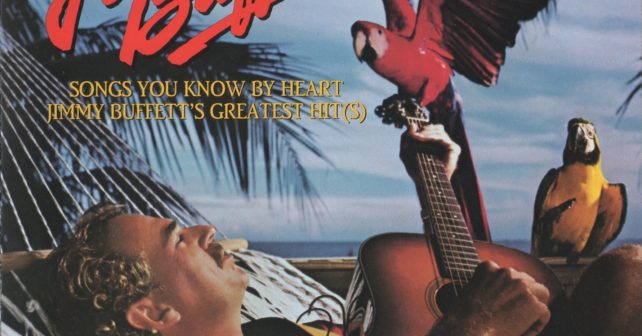 There are many popular songs that include steelpan in the history of music, but only a few that deserve their own list. To quality, those songs need to fulfill certain requirements. First, they need to be performed by groups that are known widely as champions of their genre. Second, they should be featured prominently in the song, either to represent a theme or just as a strong solo element to help elevate the song. Third, they can't be synthesized. Real pans must be used.
Thankfully, some of the greatest artists in history made the list. Here are the ones we chose:
Margaritaville – This is a no-brainer. Not only does Jimmy Buffett qualify, but thanks to having Robert Greenidge, one of the greatest pannists of all time, as a regular in his band, The Coral Reefers, the music is elevated instantly in quality. Greendige performs the piece well on the record, but even better in concert when he's given the opportunity to solo.
Kokomo – This Beach Boys classic brings to mind visions of cool, blue, Caribbean waters, largely thanks to the backing of steelpan in the mix. While the part was doubled by a synthesizer, there is no denying the distinct sound pan brings. This one and Margaritaville may drive steelpan players nuts with requests at backyard parties, it's nevertheless a classic.
Jane Says – Thanks to a happy accident of discovering the instrument at random during his travels, Jane's Addiction drummer Stephen Perkins made use of three memorable notes on a tenor steelpan with this 90s rock classic. While there is no notable solo, the embellshments throughout the chorus are distinctive and help elevate the song to a hopeful state to match its redemptive lyrics.
Side by Side – The masters of the grooving love song, Earth, Wind and Fire make the list thanks again to Robert Greenidge, who doesn't make his presence known until around the 3:30 mark of this six-minute tune. But thanks to his lyrical, melodic style, the solo takes a good song and makes it great, largely thanks to the unexpected presence of pan.
Just the Two of Us – Grover Washington, Jr. and Bill Withers put this classic together at the height of pan popularity in the 80s, when it was becoming known in jazz and R&B music. Robert Greenidge was again called upon to add some depth to the piece, which he did effortlessly in this R&B classic.