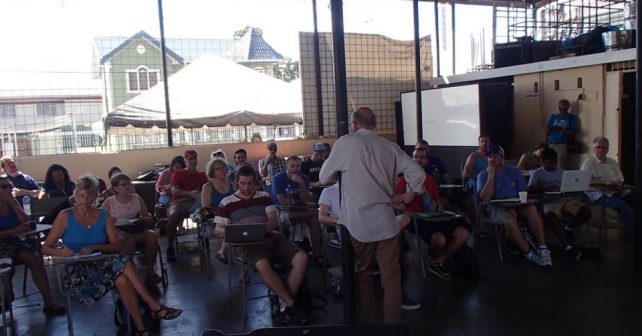 Birdsong Steel Orchestra, after several successful years, will be once again hosting its international program that welcomes players from all over the world to perform with the group for the upcoming 2018 Trinidad & Tobago Panorama competition.
This year's program will include a new arranger, Rudy "TwoLeft" Smith, who previously arranged for the band on multiple occasions, taking them to the finals on numerous occasions. Smith takes over for Mia Gormandy, who arranged for the band for the 2017 Panorama.
The 11-day program will feature three two-hour masterclasses with Smith, Willard "Lord Relator" Harris and Peter Minshall, rehearsals and performances for preliminary and semi-final rounds of Panorama, and excursions to major attractions in Trinidad, including Las Cuevas beach and downtown Port-of-Spain.
For more information, visit birdsongtt.org or contact director Dennis Phillip at dennis.phillip@yahoo.com.