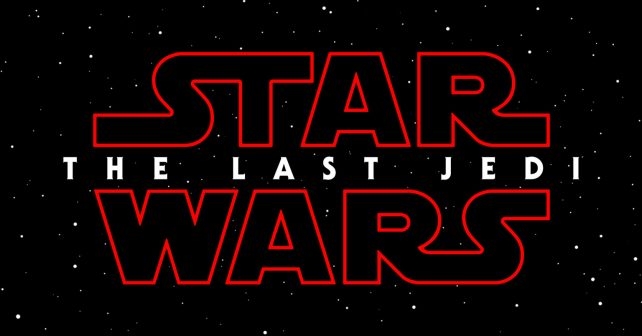 In an exclusive interview, John Williams discusses how the steelpan came back to Star Wars.
With the release of Star Wars: The Last Jedi, comes the usual public jubilation associated with a film of this caliber. While the public may have great cause to be excited by the film itself, considering its current 93 percent critic rating on Rottentomatoes.com, there is one more reason to be excited: the film's score was composed and conducted by Academy Award-winning composer, John Williams. One could argue that without Williams, the film series might not have become one of the most popular franchises of all time, while also making him a bonafide star in his own right.
Adding to the legend with this particular score is the fact that Williams decided to bring back many previous melodies and instruments used in past films that helped make the Star Wars universe so iconic. Among them was the use of the steelpan, which was first featured in the first Star Wars film during the scene at Mos Eisley Cantina with the piece, "Cantina Band".
"I had written for 'steel drums,' as I called it, for the first Star Wars film in 1977, so I thought that it might be nostalgic and fun to include it in the newest episode, The Last Jedi," Williams explained. But finding the right player and instrument to perform the part Williams wrote proved challenging. "Frankly, while I was hoping that the piece could be physically performed, I didn't hold out much hope that it was physically possible."
Fortunately for Williams' vision, and the score itself, a new hope emerged thanks to percussionist Greg Goodall who knew someone that could handle the job: Los Angeles pannist and percussionist, Tyler Hunt. "I really owe my opportunity to record for the Last Jedi to Greg Goodall. He's a long-time studio percussionist who has recorded on previous Star Wars films," said Hunt, who also has a Master's degree in percussion from California State University, Long Beach. "I had worked with Greg at Cal State Long Beach where he was doing some coaching of our chamber ensembles. He had seen me perform Liam Teague's 'Impressions' for steelpan at one of those concerts. Greg actually initially recommended me when John Williams was considering writing a steelpan part for The Force Awakens since none of the percussionists for that score played much steelpan. John Williams didn't end up writing a part for that one, but when it came time for The Last Jedi he did decided he wanted a steelpan part and I got the call."
After receiving the call from Goodall, Hunt was brought in to meet with Williams to discuss what he was looking for with the part. "I first met with John Williams after a recording session involving the full orchestra. He was conducting that day, and afterwards we met so I could show him my [tenor] steelpan and to talk about what he was looking for," Hunt said. "At the time, he hadn't written the part yet, but knew the type of melody and generally the sound he was looking for. We talked a bit about the different types of steelpans and their ranges, and the type of timbre he was looking for.  It seemed that he was probably going to need something in the double seconds range and that he wanted a distinct sort of 'off' sound. He actually commented on how he thought my Mappo tenor pan sounded too good. He was curious about the playability of what he was thinking. I just told him to write exactly what he wanted and that I would find the correct instrument and make it work."
Never Tell Me The Odds
And so it came to pass, a not so long time ago (May 4th, 2017, to be exact) that Tyler Hunt would perform double second steelpans on a Star Wars film, 40 years after pan was first used in the first film of the franchise. The process of crafting the sound needed for the piece, titled "Canto Bight," was fairly last minute, according to Hunt. Due to the style of the song, which is reminiscent of 1920s swingtime composers like Artie Shaw and Benny Goodman, Hunt had many decisions to make in a short time span.
"I knew the part was going to require a range lower than my tenor pan and my first thought was to contact Chris Wabich to borrow his double seconds. They are a beautiful set that he made himself which have a distinctly dark and really resonant quality to them. I don't play double seconds much, so I had spent a few days orienting myself to the instruments. However, four days before the recording session, I finally received the music and realized I was going to need a higher range than what Chris' pans could play," Hunt said. "I decided to call Ted Goslin since I knew that he had a good sounding set of double seconds. They ended up being the perfect range which required a low G up to a D above the staff. I ended up deciding to use tenor mallets because of the high notes and found that the sharp articulation and colorful timbre they created would be a good sound for the recording."
Those particular double seconds were made by David Beery, owner of Dave's Island Instruments and a well-known steelpan builder. Beery designed the drums with a specific purpose in mind. "I envisioned them in a steel band and maybe used outside so they would project. I just like having that nice strong sound. They're also meant to be used in a larger band context or solo work," he said. "In general, I like my doubles to have a nice feel to them so when you hit the mallets to the notes they don't sound wobbly. I like having the long skirts on them to give them that punchier sound. I tuned the lower notes with fifths because it gives it more of a punchy sound. I like that open fifth sound that's achieved with low F# double seconds. I imagined they'd be used in recording but not in a Star Wars recording. It's super exciting!"
Attack of the Tones
The piece, which consisted of two separate sections, took up most of the day, stretching from 10 am to around 3 pm. The sections consisted of the jazzy alien swing band section and a latin fusion section, which required a smaller jazz orchestra for the session, rather than the full orchestra most fans come to expect from a Star Wars score.
"This biggest challenge I faced overall was some of the licks in the jazzier one. The latin piece, which I had received only a day before the recording session, was pretty manageable and was more the sort of thing you might typically hear played on the steelpan," Hunt explained. "The other piece however was more like uptempo bebop lines and proved to be challenging, especially since it was swung. Part of the challenge was also that I didn't know what the exact tempo was going to be and found it to be a little faster than I was expecting when it came time to record, making some of the stickings I had chosen difficult to execute. Thankfully, I had enough adrenaline at the time and enough takes to get down a good recording of the part."
Thanks to his great playing, Hunt received plenty of compliments from his fellow musicians, as well as the maestro himself. "Tyler immediately played it brilliantly, to the amazement of all present. I'm delighted to be able to congratulate and thank this outstanding performer," Williams said. "It was a surprise and complete delight to have crossed paths with Tyler Hunt and be able to appreciate his outstanding artistry."
For Hunt, the most memorable part of the process was working with such talented musicians, who were not only inspiring to watch, but extremely friendly. "Many of them have been working together for years and there was a real family quality between a lot of them (literally in the case of John Williams' two brothers who were recording percussion that day)," Hunt said. "I was really honored to be a part of the whole thing and learned so much through the whole process."
Star Wars: The Last Jedi is out in cinemas now, with the soundtrack available on all major audio outlets, including Spotify, iTunes and Amazon.