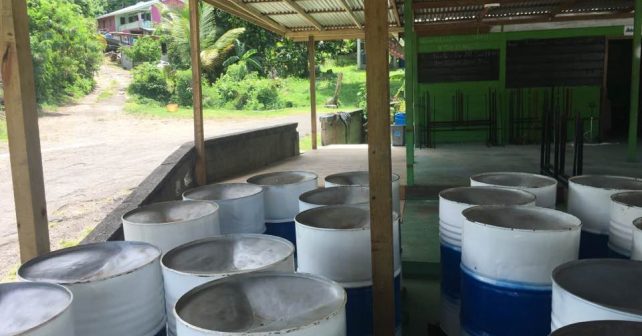 The second annual workshop of steelpan and Brasilian percussion music will take place Jan. 4 through 14 in Saint Lucia, West Indies.
The 10-day experience will be will include lots of instruction; steel band rehearsals, master classes covering the history of steel band music, arranging, and improvising with world-renowned pan player/composer Andy Narell, and Brasilian Samba Batucada (Carnaval drumming) with Jason Koontz, director of percussion at Eastern Kentucky University.
The workshops are held in the small village of Laborie (www.ilovelaborie.com), a culturally vibrant community, where attendees will be able to enjoy the local cuisine, the beaches, historic sites, hikes, magical sunsets and the company of friendly locals.
Written music and mp3's will be sent to participants before the workshop to prepare and the workshop will culminate with a free collaborative concert with members of the Laborie Steel Pan Orchestra for the Laborie community,
There are 26 participant spots available, with the deadline to apply set at Oct. 1, 2017. A $250 US deposit via paypal is due by Oct. 31st to secure reservation and housing.
For more information on pricing, accommodations, travel arrangements and activities, visit https://laboriesteelbrasil.squarespace.com.