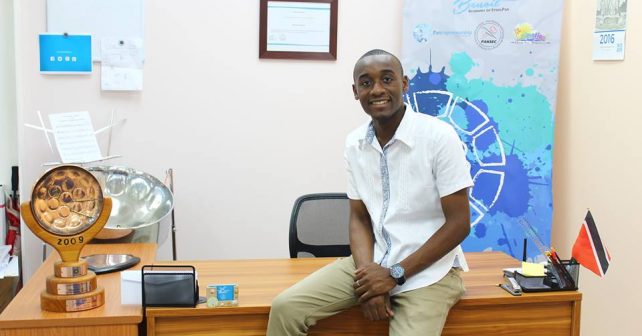 Education is often an expensive option for those looking to expand their knowledge. The same can be said of traveling, which provides great knowledge in its own way. But what if you could combine the two, cost free?
Young Leaders of the Americas is such an option, a fellowship program offered by the U.S. government to allow young entrepreneurs from Latin and Caribbean countries to travel to the U.S. and receive an education while doing it.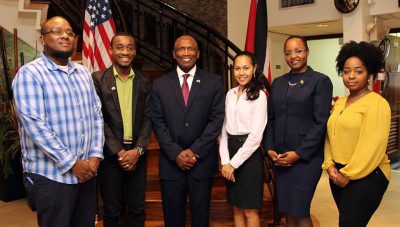 To help gain the knowledge that would help him to grow his own business, Brian Benoit, owner of the Benoit Academy of Steelpan, which sells an educational steelpan curriculum and teaching pacakge to schools, applied for the fellowship and was one of only 228 out of 4,000 applicants chosen to partake in the tour.
"I'm part of several incubators in Trinidad. I never believed my business with steelpan could go into a program like this," Benoit said. "I did online interviews and submitted a business plan. Then I got an email that I was a finalist. For the first time I left Trinidad and Tobago. Five of us from Trinidad went to the program."
The first stop was a summit in Dallas, Texas. There, the group learned about business development, meeting investors and how to do a pitch in front of those investors.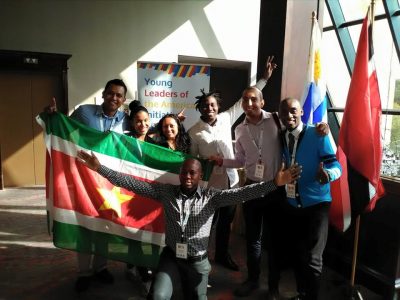 "The whole idea was how do we get our products in different countries as well. I worked with an organization called art street. They do visual arts, web development," Benoit said. "What was interesting for me is I looked into what they were doing and saw an idea I could introduce. I partnered with the Steelpan Collective in Denver and worked with Pan Lara and Pan Cafe (the Cultural Academy For Excellence) in Washington D.C. We started a group called Steelpan Global where we can start different educational campuses around the world and allow anyone to sell their products on the platform."
After touring the country for six weeks, the tour ended with a summit in Washington D.C. where the group was awarded with certificates. Fellows were then asked to create an action plan and implement the plan once they returned home. Due to how steelpan is viewed in his homeland, Benoit found this would be easier said than done.
"A lot of people in Trinidad see steelpan as this instrument that came out of a rural community and anything about it is just related to Panorama. They don't look at the educational aspects and how to implement it globally," Benoit said. "I'm just grateful that people saw the value of it on the trip. I saw people learn a song that had never played the instrument before. People in the Latin American community don't know what steelpan is. But after seeing their reaction, it's clear that it's something that they enjoy hearing."
The group was then taken to Peru for one week and had a summit on marketing and technology. Benoit was very happy that this aspect of the trip was included, due to the necessity of understanding technology in today's fast-paced world of emerging tech.
"One of the things that I learned was that marketing is not an expense but is an asset to your business. We look at it as a way to get your business out to your customers," Benoit said. "After that conference, I made ads on Facebook and sent out emails. Right away we got more interest, more students wanting to learn more about our business. Your business model must be scalable, repeatable and profitable. For steelpan you don't just have one level of music. You have grade 1, 2, 3, 4, 5."
Having spent the last two years developing his business, and only being 22 years of age, Benoit has taken the lessons learned from the trip to heart and has an ambitious plan to expand the program to other schools in Trinidad and Tobago, as well as the rest of the world.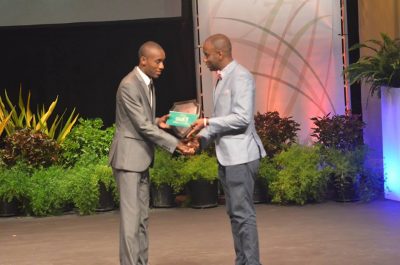 "We work only with primary schools now. We do more workshops with secondary schools. The program consists of all after school classes," Benoit said. "When we first want to set up the program, we go to the school principal and tell them about what we want to do. Most of the primary schools in Trinidad have pans. But they don't have teachers or pan tuners. We go and speak to the parent teacher association, tell them how much it costs and tell them what we're trying to do. Then they send kids and money. We have about 72 kids in the program with two schools. We use one music teacher and pan tuner."
Getting the idea at the age of 17 after seeing how little steelpan was used in schools, Benoit decided to start a business teaching steelpan. His attempt to get loans failed at the time due to his age. He then created "Steelpan Animation," an adventurous cartoon for kids, with all steelpan-based characters. The animation won several awards, including an Innovation award and the National Entrepreneurship award in 2015. Benoit will have an interactive website up soon that will promote steelpan history and include a story book in January that kids can use in conjunction with the site.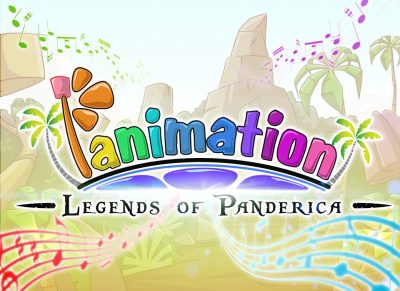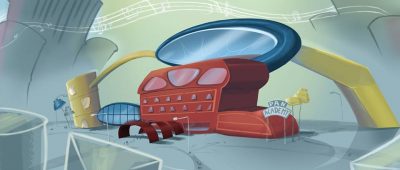 "The biggest challenge is that because I'm trying to work with steelband organizations here as trying to partner with them, it's really hard to do that in Trinidad. I don't know why, if it's competition or whatever reason. They just don't have the willingness to continue with what I'm doing," Benoit said. "Maybe they think 'Hey it's just steelpan, you can't make a real business out of it.' I'd like to generate more income and create more opportunities for people who want to learn more about steelpan. It's always a challenge to get people to accept it  here."
With a board of directors comprised of six people, including himself, Benoit has found that while larger organizations, like the University of West Indies, are interested in the program, they would prefer to take the idea over and adopt it into their curriculum, effectively taking it over.
"Find like-minded people in steelpan that share your vision. Develop it globally, don't think just in the region you're in," Benoit said. "In promoting pan, collaboration is key. Together is always better than one."